Happy New Year! Y'all are probably sick and tired of hearing it by now, but LMezz wishes you an awesome 2014!  I spent my New Year's midnight 5 hours earlier than usual because I was in *say it with me now* Greenwich Mean Time Zone!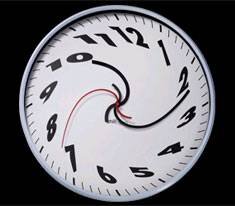 More specifically, I rang in the New Year at a Tex-Mex restaurant called Chiquito's in Leicester Square in London because a) parties intimidate me and b) strawberry margaritas needed to happen.
London's theatre scene is very similar to New York's, but also rather different in some key ways. The West End and Broadway frequently trade-off musicals. Matilda and Twelfth Night/Richard III In Rep series are the latest British shipments to arrive on Broadway, while Book of Mormon and Once have gotten the overseas treatment.
Soooo ummmm I can haz Richard II on Broadway? Probably not. But crazier things have happened.
Lately, I've been scouring the internet for the best Richard II gif I can find. My ideal gif is one of David Tennant putting on his crown, which he does with a little hair flip. It's possibly one of the most gorgeous things I've seen ever. I will find a clip of this. And I will learn to make gifs. And I will notify you when I provide this very important gift to mankind.
Now, before I begin the review portion of my post, let me state that Richard II is actually NOT Richard III. You know that crooked old evil king whose remains were found in a parking lot? This isn't that guy.
Richard II is one of Shakespeare's earlier and lesser-performed plays. It doesn't quite have the same dramatic legacy as your Hamlets or Julius Caesars, but it is very much a precursor to these later royal masterpieces about what happens when lines of succession are disrupted.  Richard II became king at ten years old. He has been historically characterized as narcissistic, beautiful, and possibly mentally ill in his later life. Shakespeare's portrayal follows these characterizations pretty closely. Richard II is a king who seems disconnected from his people, yet his regality, confidence, and majesty inspire admiration. He is firm in his belief that he is God's agent and chosen king. And in spite of his moral failings, he is incredibly introspective and sharp.
Because David Tennant is a heavenly creature, he is a perfect fit for Richard II. Sitting on his throne to solve the play's opening quarrel, he looks firmly yet gracefully up towards heaven, as if symbolically seeking his divine inspiration from above, not from his own people. His walk is quick and effortless. We can certainly argue that Richard's behavior is a performance. He knows how to gain the respect of his court, and his detached holier-than-thou act is just a power play. Yet, it is fascinating how easily Richard switches between very human traits like vulnerability and treachery, and his detached kingly persona. There's an imposing aura of sanctity about it all– how one man can be so assured about his place in the world– and Tennant captures it perfectly.
This is probably where the hair comes in. David Tennant's hair extensions (which he has kept in throughout the play's run) made the internet rounds when the first official photos were released, and the general consensus was that they are horrifying to look at. As a longtime admirer of Tennant's hair, I was heartbroken to see those long mousy locks and shaped eyebrows. Why would anybody do that to such perfect hair!
But having seen the play, I love the locks. The eyebrows can please get the ef out, but I love the locks. It is such an essential part of Richard's character and it encompasses everything there is to know about him: his confidence, his privileging of the aesthetic over the practical, his femininity, his passivity. It's just amazing. And I can see why Tennant keeps them in even in his off-time, but he has certainly learned how to own the hair oh-so-naturally.
And while we're on the never-ending subject of how perfect David Tennant is, can I just say how perfect David Tennant is? His acting choices always surprise me, and yet they feel so natural and essential. Every word and gesture is deliberate and important, and yet it never seems like his performance is overly calculated or over-the-top. He has an obvious passion and intellect for the text, and seems like the perfect person to pore over a book with.  David, please join my book club.
Of course, the play is about more than just Richard II's reign; it's also about the guy who kills him. Richard is deposed via methods that are just as deceitful as his reign. There's tons of ambiguity in this play– who killed who? did he really order that guy killed? did that kiss actually really just happen?– and Richard's successor Henry Bollingbroke, while different in personality, turns out to be just as crafty.
But you know. Without the hair.
Richard II was performed at an incredibly unique space in London called The Barbican. I've visited this space once before and it really feels like the future of theatrical spaces. First of all, this space doesn't just house a theater. It is also home to a school, a night club, a restaurant, a gallery, and several other venues. It's kind of an all-for-one go-to stop for culture. The closest thing in New York might be The Public Theater in the East Village, or possibly Lincoln Center without the schmaltz. Secondly, the Barbican theater space is super comfortable. There's plenty of legroom, and no seat is a bad seat. The only theater I've been in that has felt better than this is the Olivier Theater at the National Theater in London. Spaces like this make theater feel more accessible, and attract a wider audience than those that might typically see a Shakespeare play, or really any play for that matter.
Okay, this concludes Part I of my London Theater Reflections/Fangirling. Next up I'll talk about a VERY different play that has been earning rave reviews called Mojo and some not so fun theatrical spaces.